How to get your vehicle AIS140 – CDAC – RTO certification?
In order to get your vehicle government certification, you need to fit AIS 140 certified vehicle tracking system in your vehicle or fleet, along with an emergency panic button. It is only because of these devices and gadgets that Indian government would be able to track your vehicles and take precautionery measures in case of an emergency. Now as per the directions, both the existing and upcoming vehicles need to be equipped with GPS tracking sytems and emergency buttons.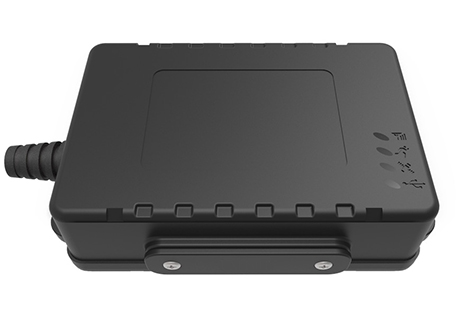 Why Choose us ?
We deliver the ideal government approved AIS140 (CDAC/ARAI/ICAT/RTO/IRNSS) certified GPS vehicle for your vehicle. You could find out various details of your vehicle like the current location of the vehicle, places through which it travelled, distance covered, fuel efficiency, fuel status and estimate distance that could be covered with remaining fuel from anywhere around the world just by the tap of your finger. 'Ente Vandi' with the anti-theft feature also provides remote vehicle immobilization. This could help you stop your vehicle whenever you want through a text message from anywhere in the world. It also alerts the user even if anyone has disconnected the device. This would ensure round the clock security for your vehicle and prevent its misuse. The device also immediately notifies the users regarding over speed as well as rash and reckless driving of the vehicles. It also provides timely reminders regarding the services, battery status, halt time duration and even the working hours of the air conditioner. The device also reports if the vehicle has crossed the preset distance limit and also makes it easier for you to calculate the working hours and wages of the driver. In case of emergencies, the passengers or drivers could send information including the location to the police control room and the owner by using the panic button. The educational institutional vehicles could be provided with an id-card swiping machine and notification alerts to ensure safety to the students. This would notify the parents whenever the vehicle is near your home with your ward on board. The device is designed to fit into all kinds of private vehicles as well and not just for taxies, logistics or other institutional vehicles. A major advantage of the device is that there is no hard and fast rule and could also be customized as per the need of the user. The device could be monitored through computers, tablets or smartphones and you could receive the alerts through the Android/ iOS apps or as text messages.
Specifications for a GPS tracker to be certified
All the vehicles that already have a GPS tracking devices need to check whether their devices are certified or not with ARAI AIS 140 Specifications. If not then they need to re-install GPS tracking devices that are AIS certified.The following condition are important for GPS device to be called as AIS 140 certified device.
– The tracking device to be capable of obtaining real-time location information using Global Navigation Satellite System (GNSS); must include support for GAGAN, Indian satellite-based augmentation system.
– GPS device to support 4 digital, 2 analogue and 1 serial communication (RS232) for interfacing external systems or peripherals (e.g. an emergency/panic button – SOS buzzer).
– The device to have an internal battery that supports a minimum of 4 hours' backup (considering location update frequency at 60 seconds).
– A device has to have the capability to transmit data to a minimum of 2 different IP addresses; one set of data (PVT data) to the first IP address for regulatory purpose and the second IP address exclusively for emergency request system.
– It should be able to transmit position, velocity and time (PVT) data to back-end control Room (State Road Transport Undertakings' servers) using GSM/GPRS network.
– Device to transmit emergency events to second IP address reserved for emergency response system. Once pressed, emergency/panic button should initiate an alarm to the configured IP address(s) as per standard.
– Data transmission frequency from device to be customized, a minimum of five seconds to a maximum of 10 minutes (while in power saver/sleep mode).
– Device to operate with an embedded SIM (e-SIM). i.e. embedded in GPS tracking device module.
– The device GPRS module should have a multi-slot GPRS with in-built quad-band GPRS module with a lifespan of at least 10 years and more than 1 million read/write cycles.
– A GPS device to have an internal antenna; although not mandatory in the case of integrated systems with vehicle/aftermarket OEM approved kits, and if fitment location prevents the internal antenna from functioning.
– Device to support 'Over The Air' (OTA) firmware and configuration updates.
– The device needs to be dust, temperature, vibration, water-splash resistant preferably IP65 rated or better and tamper-proof.
– In case there is no reception (GSM and GPRS), alerts are to be stored in the device and as soon as the network becomes available the device will need to be able to send the information on high priority to the configured addresses.
– Device to support A-GPS (Assisted GPS) and should have a unique IMEI number.
– It needs to have three-axis accelerometer and three-axis gyroscope for getting the alerts on harsh braking, harsh acceleration, and rash driving.
– The device must be developed to operate between 8VDC and 32VDC using vehicle battery input voltage range 12/24 volts.
Our Vehicle Tracking Solutions includes:-
Real Time Tracking
– Search,locate and monitor all vehicles in Real Time.
– Nearest Asset Locator to spot nearest vehicle from a location.
– Remotely Immobilize rogue vehicles.
– Track and share ETA.
Tracking and Analytics
– Track and manage your shipment.
– Identify and share delivery time from any A to B location.
– Share Real time location with unique link for that shipment.
– Enter vehicle states like loading, waiting for load, running empty, etc.
Create Routes
– Create vehicle routes to specify route of a vehicle beforehand.
– Add Check points on the route as required.
– Get a clear view of the route and the checkpoints on a map.
Trip Management
– Easy to manage and Log all the trips.
– Set arrival targets and get information.
– Allocate drivers to suitable assignment.
– Plan trips to increase no.of trips per vehicle.
Movement History
– Track run time,km ,idle, time for every vehicle.
– Playback the movement history anytime,anywhere through the platform.
– Identify half points during the trip
– Plan trips to increase no.of trips per vehicle.
Expense Management
– Higher Working Capital
– Real-time
– Eliminate Risk
– Zero Pilferage
– Accounting
Features of our AIS 140 Certified GPS Tracking Devices:-
CDAC/ARAI/ICAT/RTO/IRNSS/Goverment approved
24 Hours real time tracking
Excellent after sales support
24 Hours customer care support
Includes panic buttons and buzzer
1 year dual network e-sim data plan
1 Year tracking software Subscription
1 Year replacement warranty
Extendable lifetime service
FASTag for automatic toll payments
Harsh acceleration alert
Rash driving/Harsh breaking alert
Engine On – Off/Anti theft
AC On/Off, Ignition alert
Low battery alert
RFID reader optional
Pan India service
Emergency/SOS alert
Long battery backup
Nearest fuel pump locator
Location history (90 Days)
Fuel usage monitoring sensor optional
GEO fencing
IP Camera support/CAN support
Vehicle service reminder